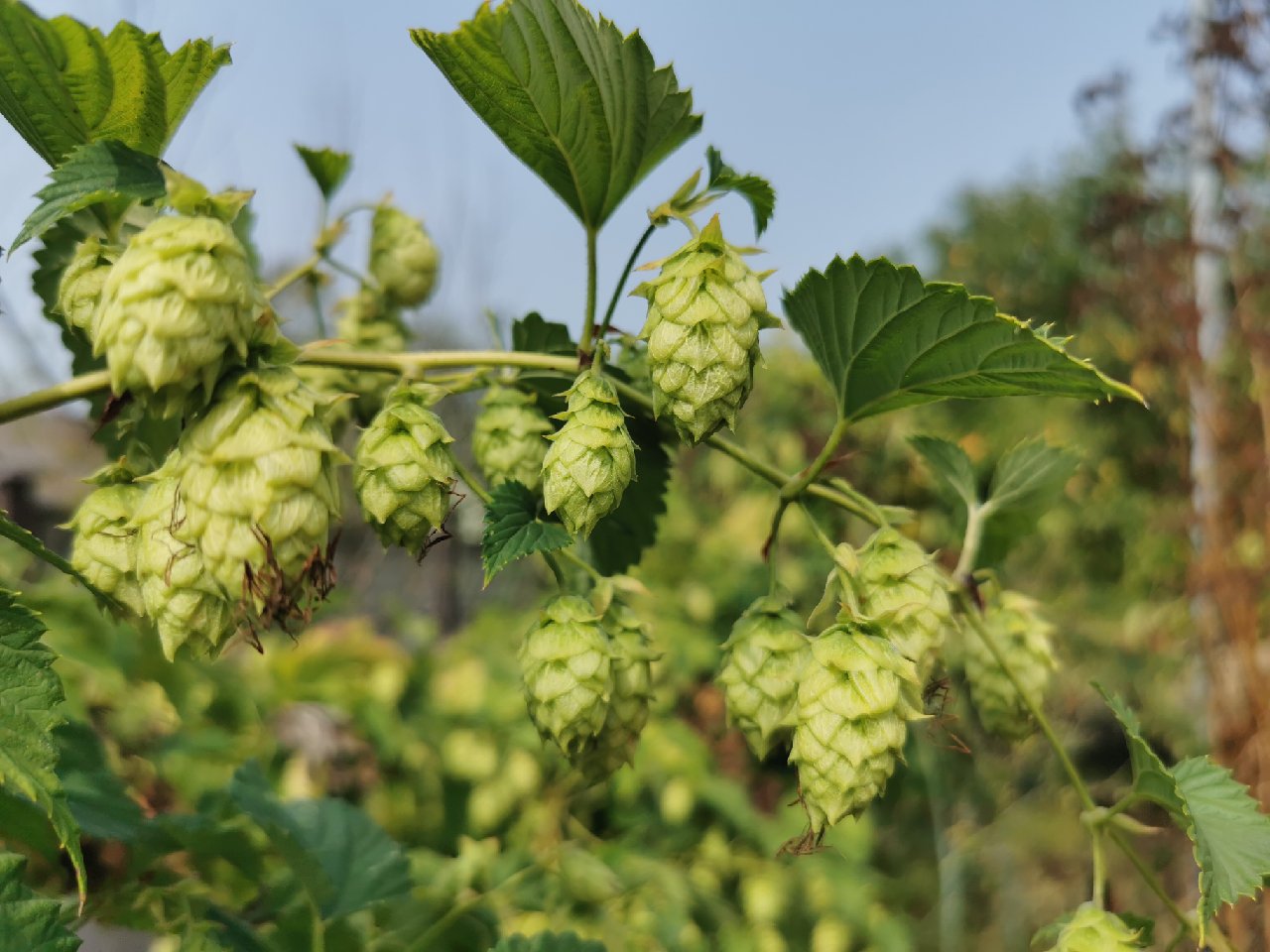 Well it's that time of year again. Fresh hop season! I decided to make just a single, simple beer this year. Aimed for a very simple, clean and clear beer, with moderate bitterness, and a massive floral note. Dry-hopped to high heaven. Basically a modern West Coast IPA.
All hops came from my buddy's backyard, and are the citra varietal (probably). The recipe uses only fresh hops (not dried). The wisdom is that dried to wet ratio is about 1:6. So 102 g of fresh hop will bring the same bitterness as 17 g dried hops. Not quite true of dry hopping with wet hops (see more discussion of hops below, including whether or not I actually have citra).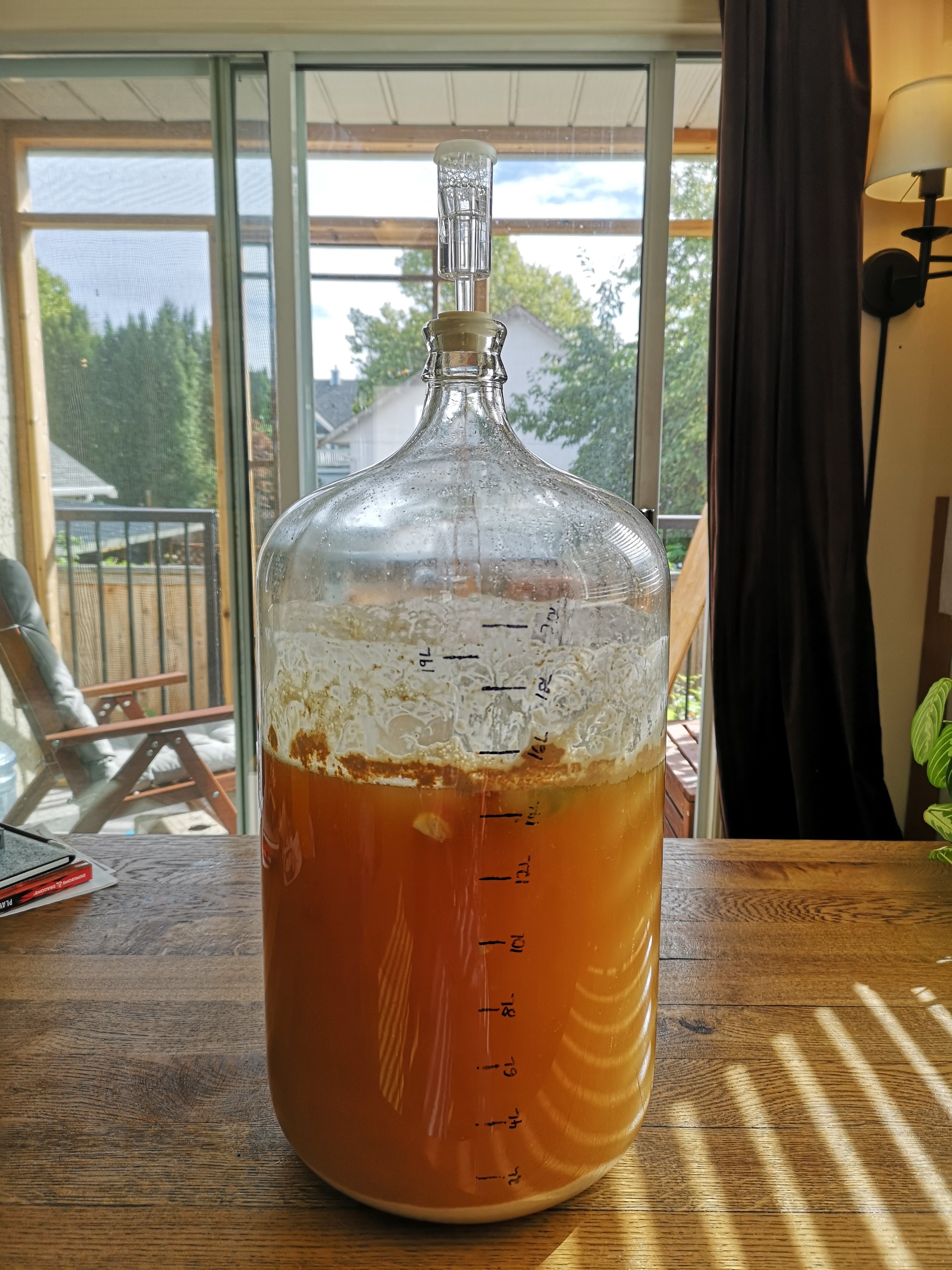 Below is the recipe, which you can also see on brewer's friend. Also take note that this very simple recipe will work just as well with any standard bittering hop you'd find in a West Coast style ale: cascade, simcoe, or amarillo for a real punch.
Fermentables
4.36 kg Canadian Maris Otter Pale
Hops (see notes below)
102 g - fresh Citra, 60 minute boil
136 g - fresh Citra, 20 minute boil
170 g - fresh Citra, 5 minute boil
100 g - fresh Citra, in primary fermentor at 3 days, lasting for 5 days
Yeast
Brewing notes
Used a brew in a bag method. 1 hour mash at 68.5°C (155°F). 21 L mash water, with no sparge, just a good squeeze of the grain bag!
1 hour boil, 14.5L into the fermentor. I think this is the first time I got my water budget correct!
Chilled with a copper immersion chiller, and an aquarium pump recirculating ice-water from my plastic cooler. 
Racked into secondary vermentor at day 8 (after dry hopping). Because of possible contaminatino from the dry hop, I discarded the yeast cake rather than harvesting yeast for reuse (as I normally would).
Dry hopped using Brewcraft's nylon keg bags to keep the hop content out of the beer. It was my first time trying this. Used a few marbles in the bottom of the bags to weight them down, and tied the bags closed with elastics. I made sure to well sanitize the bags, marbles and elastics before use. 
The Hops
The hops I used came from a plant my buddy has been growing for years. Last year we harvested about 4 kg of wet hops. I was informed they were "probably cascade" hops. So I tried brewing a number of beers to take advantage of this West Coast standard. They were good, but my pallet suggested they were not cascade hops, but something else. My guess is Citra.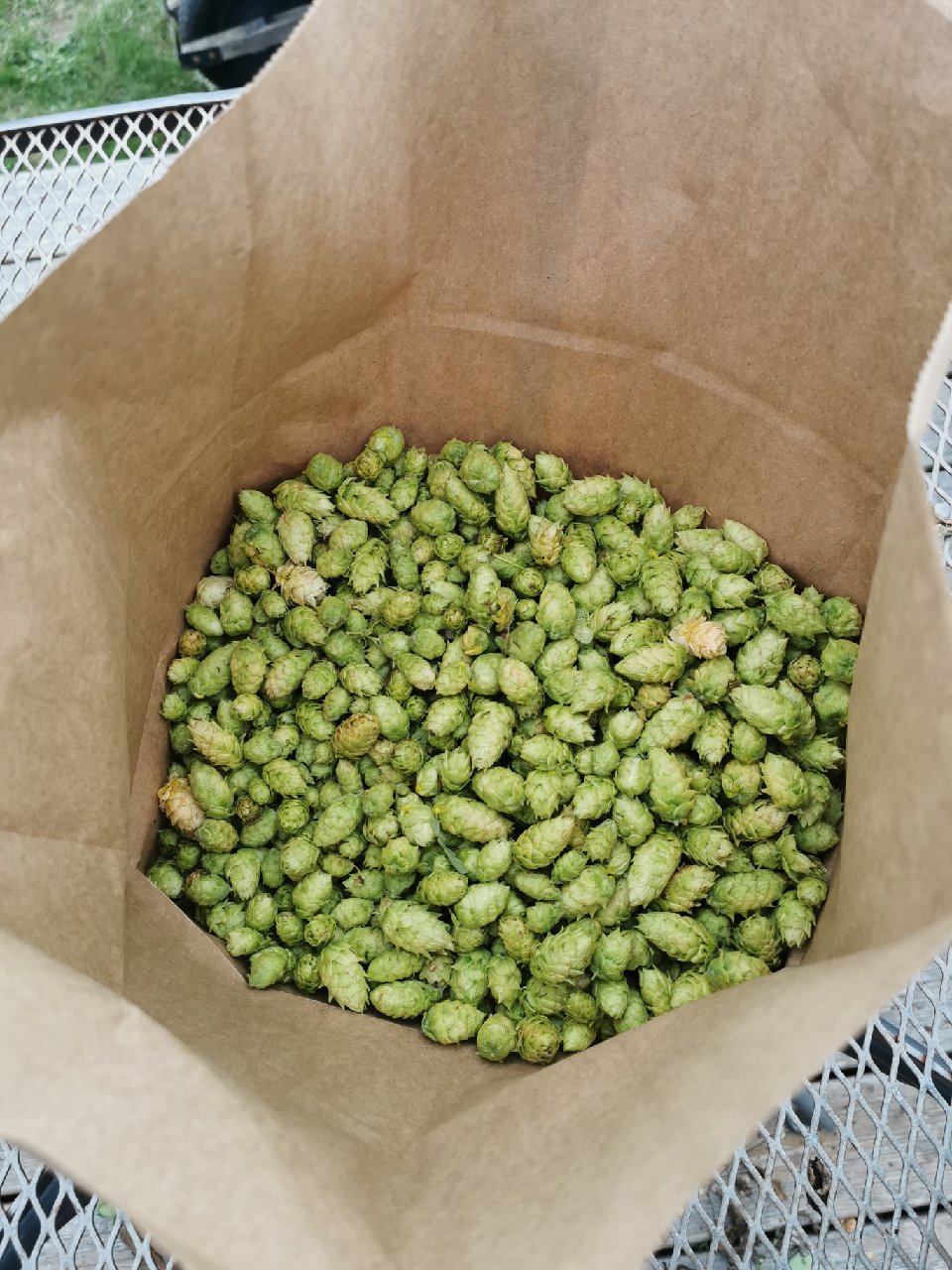 This year's harvest was no where near as large, with about 0.6 kg coming off the plant. Lack of sunlight and water... but just enough to do a single 4 gallon big bitter IPA. Excellent.
Tasting Notes
Check back in a couple weeks from now. I'll update!